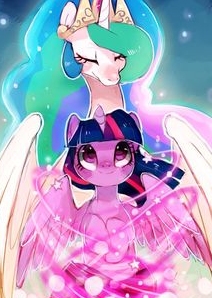 Queen Celestia decides its time for her prized student, the princess of magic and friendship, Crown Princess Twilight Soleil, to have her own student. But, Twilight's choice in the student is not exactly the queen's cup of tea. How will Twilight handle her first ever student?
Artwork by the brilliant Whitestar1802 on Deviant art.
Sequel to "Mercy for the dark king"
Chapters (13)