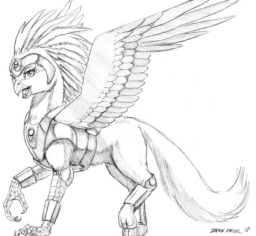 Rarity finally has a chance to make dresses for a princess! All her friends will be so jealous.
Heaven below but what above?
A world without Masters to love?
A world without Celestia's order?
Things beyond the system border?
Are we just to sit in fear?
That what was far will soon be near?
Something, something must be done.
Wars unwaged must now be won.
Our noble star can bear no rival!
Above all pony survival.
Chapters (1)