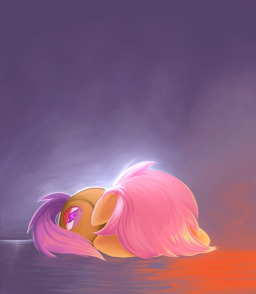 Source
Scootaloo has a vivid nightmare, and Rainbow Dash tries to be the big sister she knows Scootaloo needs.
All feedback is welcome and encouraged, this is my first story so I could really use it!

Also special thanks to my friend pikablob for proofreading this and encouraging me to write it!
Cover art used with permission, made by the very talented Sea-Maas!
Chapters (1)