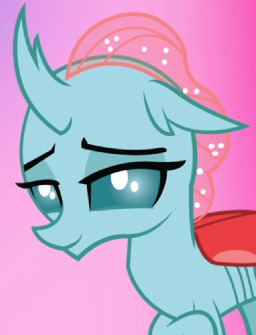 Source
This is a short little Silvellus story (Ocellus x Silverstream). I really love these two together and this was kinda just a random idea I had... It involves a headcanon I have about Changelings I suppose. Should be pretty easy to understand though.
Ocellus suddenly begins to hiss randomly at lunch, confusing her greatly. Since it's Spring break, she decides to ask King Thorax is he knows about what's going on.
The background changeling's name I used, "Lemony" is credited to DA user sketchmcreations. I think we should start giving background creatures names too...along with other new background ponies.
The ending of this is probably rushed and crappy, but it's sort of supposed to be left up in the air I guess. I've had writers block lately too, but I think this turned out ok. I really ship these two, haha.
Chapters (1)