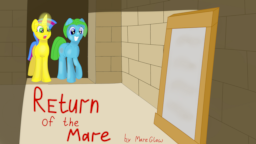 This is a story about a pony who lost her memories and was banished to live among humans by the name of Annie.
But one day she got to be a pony once again. With the help of her friend, she will return to Equestria to reclaim her memories and punish those who'd banished her.
---
Big thanks to Glim Glam for his editor work and for suggesting ideas for my fanfic. Also thanks to Marble Unicorn for his ideas as well.
Chapters (18)