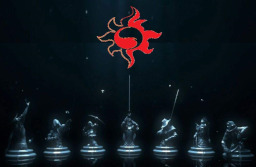 Ten years prior the city of Fuyuki was devastated by a fire that resulted from a disastrous Gas Explosion, claiming over Five-Hundred innocent souls before being extinguished.
Unbeknownst to the general public, however, the true cause of the disaster was no mere gas leak, but the catastrophic climax of a secret Ritual that had been held in the town for almost Two-Hundred Years.
Now, ten years later, Seven Masters once again converge on Fuyuki, hoping to lay claim to their deepest desires, even if they have to step over an army of corpses to do it.
Not if Sunset Shimmer has anything to say about it.
Chapters (4)