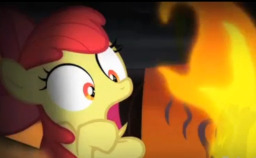 Source
Tartarus is a real place. A real, hellish dimension in which the dead dwell, far removed from the realms of the living.
But today, Applebloom and her fellow Crusaders will breach through that barrier and break out Applebloom's parents! The only question:
Where will fate find tree sap for them in literal hell?
Chapters (1)