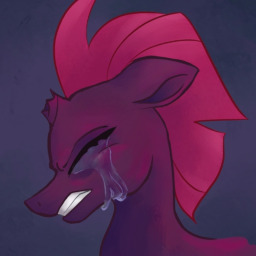 Source
A unicorn, Tempest Shadow (Fizzlepop Berrytwist), finds herself in the rain during her stay in the Crystal Empire. A crystal guard, Flash Sentry, stumbles upon her. Their little interaction reveals a lot about the hornless unicorn.
---
Note: No romance. Just classic friendship.
I feel a lot of critisism coming my way, but do point out flaws. Thank you.
Chapters (1)