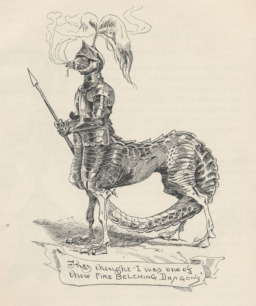 Source
Darth Vulcan's still touring Equestria and ponies are still screaming at the sight of him. He's doing better now, though. Sure, he's public enemy number one in...everywhere, but he's made some new "freinds", he's got a profitable little enterprise, and he still looks cool, inspiring awe and shrill screams wherever he appears...he really should start rethinking his outfit.
So follow Darth Vulcan on his meteoric rise to cackling villainy as he tries to make a life for himself in pony land.
This is a fanfiction of the My Little Pony Fanfiction, "The Rise of Darth Vulcan," which can be read on Archive of Our Own, here: https://archiveofourown.org/works/5553836/chapters/12811085
If you haven't read that work, I recommend reading at least the first two chapters of it to get more out of this fic than you would otherwise.
This was written and named with the permission of the author of "The Rise of Darth Vulcan."
Chapters (2)