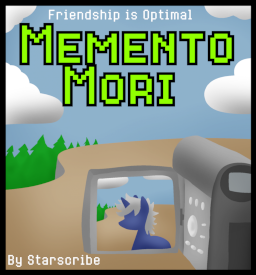 Nathan Frédérick Nadeau Bergeron doesn't come from an ordinary family. They have resources—maybe even enough to survive the end of the world. As CelestAI gradually supersedes the instruments of human civilization, the greatest dangers are often entirely natural. But he's determined, determined to survive no matter what it takes. Nathan has given himself a mission: to record the end of humanity.
Now if only that pony would leave him alone...
---
A Friendship is Optimal story. Makes passing reference to my previous work in the universe, though reading it isn't required.
Editing by Two Bit and Sparktail, cover by Zutcha.
Updates daily until complete.
Chapters (8)