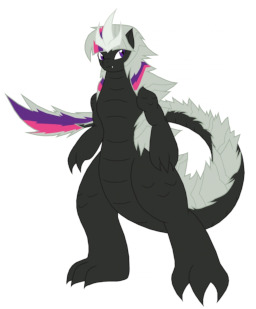 Source
Godzilla, the King of Monsters. A being respected and feared by many. He was the last of his kind, but the bombing of Hiroshima made him the first. He never thought he could be any lonelier. Fortunately, he wasn't the last and found a mate, who produced three offspring: Godzilla Jr, Godzuki, and Kieraji.
Man attempted to wipe the three out, but only succeeded in Kieraji, Godzilla's only daughter. In revenge, the angered King of Monsters destroyed Istanbul, Jerusalem, and New York City, only to be frozen in ice by the humans, not to be seen for a long, long time.
Now, millions of years later, a pony named Twilight Sparkle has discovered the biggest wake-up call ever thought of: she wasn't a pony to begin with. No, Twilight is slowly transforming into Kieraji, the daughter of the kaiju king, Godzilla. She'll soon realize that her parents aren't really her parents, but how will this turn out?
Find out here...
---
Currently being retold. Click here to see it.
Chapters (7)