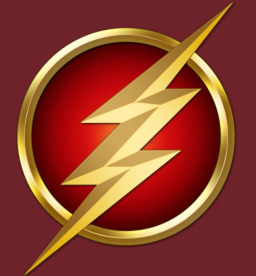 After the battle of the bands, a new student is starting at Canterlot High. And he becomes good friends with the main 6. But when the particle accelerator explodes and he get's hit by lightning, he will be granted amazing powers.
And this series is based on the TV show The Flash on CW
My name is Jay and I am the fastest man alive. When I was a child, I saw my mother killed by something impossible. My father went to prison for her murder. Then an accident made me the impossible. To the outside world, I'm an ordinary forensic scientist, but secretly I use my speed to fight crime and find others like me. And one day, I'll find who killed my mother and get justice for my father. I am... The Flash.
Chapters (5)