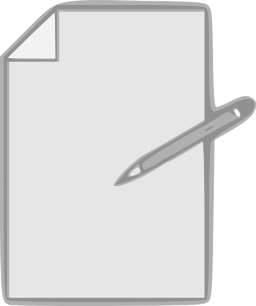 Source
Third Update: Story is now canceled in favor of a much better version. Can be seen here: https://www.fimfiction.net/story/411643/drawing-a-blank
---
A regular day in Ponyville for dear Princess Twilight Sparkle is suddenly turned upside-down when Fluttershy finds a mysterious and hurt creature in the Everfree Forest. Said creature is something completely foreign to everypony who sees it.
Things only get stranger when they find out that this creature is able to talk. And it only gets worse when the creature asks one simple question: "Who am I?"
Twilight Sparkle and her gang of friends decide to try and help this mystery creature find its memories and possibly a way for it to get home, all while helping it adapt to life in Equestria in the meantime. However, not all things are what they seemed to be at first, and maybe some blanks are better left unfilled...
---
Hi, the author here. Just here to talk a little bit of what this story will be. That's because the original intent was to go in a COMPLETELY different direction then any Human in Equestria fic I had read...but then I realized that the ideas I had were VERY stupid, so I've decided to shelf those for future materiel...well, except for the amnesia thing. That was kind of the whole driving force for the whole thing, so that kind of has to stay. I also wanted to practice writing for a slice of life/character driven story. I've only ever written adventure/action/fighting stories before, so this is something I'm new to.
This will be the first in a series of three stories. The first is what you're looking at now, and is mostly just an over bloated prologue to the third story. The second will be a collection of journal entries written by one of the characters. The third will be where the actual "romantic" elements will come into play. Tag is in this story due to some not so stubble hints to a possible romantic interest at some points.
Chapters (13)