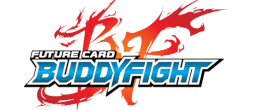 The boundaries between the Earth and the worlds parallel will be shaken when the Great Fiend, Yamigedo revives to devour them all. Their only hope is if our heroes and the buddies find the Omni-lords to defeat it. Will they succeed, or will our worlds be devoured!? Get ready for! Buddyfight!
Future Card Buddyfight crossover!
This AU is modeled after Mauroz fan comic Friendship is Magic.
Disclaimer: I own nothing.
Can you draw a Buddy Rare card?
Chapters (5)