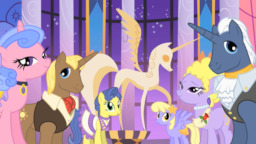 Source
Is it better to live without knowing love?
Is it worse to know love, yet only briefly?
Is true love something defined by fate, or just a cruel joke we play on ourselves?
I do not know the answer for those questions. In fact, i don't believe anypony knows the answer for them.
But something, a nagging feeling of sorts, tells me that...
It is better this way.
Chapters (1)