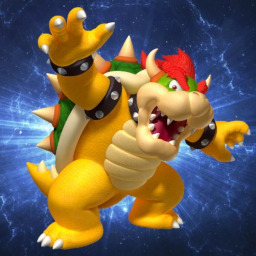 I just can't believe it. First, my plans for universe domination are foiled by that stupid plumber, and the next thing I knew, the universe died and is reborn. And worse of all, I'm the only survivor. No one else but me lurked in the vacuum of space. I know, I'm the kings awesome, but this is too awesome.
Billions of years could really change you, but who do I care, I was dormant all that time, but I woke up to find myself in a crater that I made when crashing into a planet of talking multi-colored horses practically live off friendship, and I'm very hungry. Couldn't I at least crashed into a world that's worth mentioning here.
And yes, I'm Bowser, and I could not believe in all my life that all this trouble started with the Big Bang.
Chapters (15)