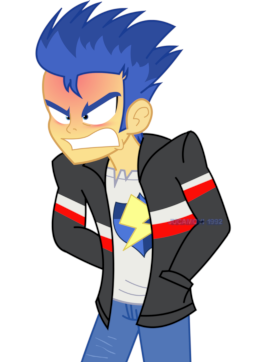 They say in olden times, if two male warriors fought each other in bloody combat, and both managed to survive, the bond of friendship that would be forged between them would be stronger then iron.
Today, this isn't as true as it may have been before, but that doesn't mean guys still don't fight and walk away better people. Flash Sentry, for instance, currently has been having a shitty week. Nothing has been going right for him, and he's beginning to feel like everything is plotting against him. Of course, his friend, Soarin Skies, doesn't initially realize this and maybe says something he shouldn't.
This, as you can guess, is when things get violent...
Chapters (1)