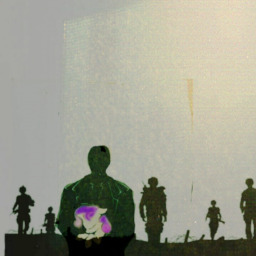 My name is Sweetie Belle, all I ever wanted in life was to be like my big sister Rarity, make friends, and get my cutiemark. Sadly for me, none of these things will ever happen in a very, very long time.
You see, in order for me to tell you on how I came to your world, I have to tell you about one of the most fearsome wars in human history, and the secrets it hid.
I would like to give a big thanks to Stonecreek for editing this. Really nice guy.
Chapters (7)