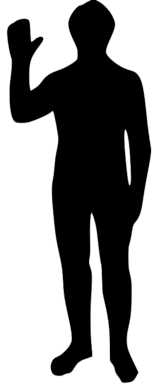 It's not an easy job being God.
Especially when you take a brief hiatus for One-Thousand Years...
This is the story of one such God. Well... If you can call him 'God'.
All-Knowing? Where's the fun in that?
All-Powerful? Nigh Omnipotence... So close yet so far.
This being has been in this Reality since its conception. Started his little big bang. Lost his Humanity along the way... If you want the truth, he just says that to keep the Gimmick up. He gets soft when it comes to his Daughters.
Oh, Yes! His Daughters! Princess Celestia, the Solar Monarch, and sole ruler of Equestria. Princess Luna, the Lunar Monarch, and former co-ruler of Equestria. A Happy bunch... For the most part.
Thousand years away... It sounds bad, but Celestia knew what she was doing... Right? Oh, nevermind... He doesn't have to explain his plans to the 'Mortals'. The size of the God Complex on this one... Oh, Wait...
He left, and now he has come back. For good? Maybe. For the betterment of all? He is a father, Well The Father of this world, so he wouldn't want his children to fail... So, Yes. For Betterment of All.
Chapters (1)