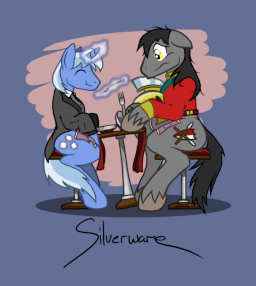 Additional Tags: [M/M Shipping]
Everyone has things they aren't particularly good at, and we all work to make the best of our weaknesses. Sometimes, though, our weaknesses can prove to be tools of our undoing. Written in response to a story promp by BillyColt.
Cover Image graciously provided by Pyrestorm.
Chapters (1)