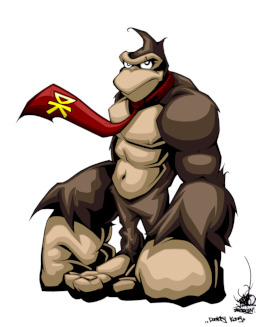 Source
As a child, David Kane was a loner. His only escape from a sad, depressing life as an orphan being an entertaining video game.
Years later, now a Made man of a drug smuggling and dealing Mafia, he finds himself in the position to help a stranger.
When he does, he gains the love and affection of another, who he finds much more important to him than the life he knows.
One day, this same person gives him an offer, to travel to a world he thought was unreal. He accepts, and begins a new life.
A new body, a new world, and what the Darwin's, he's still an ape.
That's not how it goes.
Chapters (6)