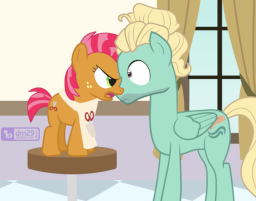 Source
It's been a week since Zephyr Breeze graduated, and he shows no sign of leaving his parents' house. Fluttershy takes it upon herself to find him a job where he can apply his newfound skills, and a Bearer of Harmony certainly has connections at her disposal.
Of course, said connection may not be so happy about some fancy college colt twice her age flapping on her turf.
An entry in Aragon's Comedy (Is Serious Business) contest.
Chapters (1)