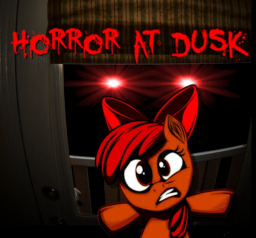 After being grounded, Apple Bloom must spend the night home alone while her family are away. Outside, dusk is falling and as she prepares for a lonely, boring night there is a sudden knock at the front door.
Apple Bloom art by mysticalpha
Special thanks to The Fan Without a Face, sevenofeleven and Alcatraz for the terrific job of Editing/Pre-Reading and general advice.
Chapters (1)