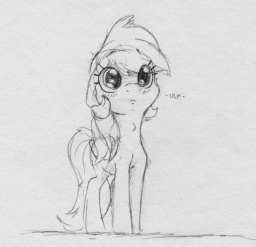 Source
Hearth's Warming day, and Rainbow Dash is being hunted through the streets of Ponyville—by Fluttershy. What did Rainbow Dash manage to do to urge Fluttershy into such action? The answer is within.
Spoiler: they kiss
Story inspired by: Dilarus' amazing work. Also, they provided the amazing art for the cover, and for the story itself. Show them some love.
Edited by: PeerImagination
See This Blog for licensing.
Chapters (1)