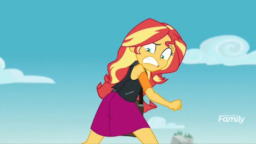 This story is a sequel to My Little Pony: An Epic Adventure
---
Sunset Shimmer wakes up one day to soon discover that she's been erased from her friends' memories, leading her to search for the magic and the perpetrator who did such a dreadful deed.
However, she's not the only one who suffers from this unfortunate event.
Based on the book "A Friendship to Remember", as well as the Equestria Girls special of the same name. Takes place sometime after "An Epic Adventure".
Chapters (10)