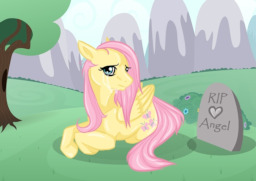 Fluttershy loses somepony close to her heart, as Dash gets a view from her soft spoken friend she did not expect.
We all must face a dark day, how we act truly defines who we are.
---
This Story Is A Gift For Cutest Boxer Puppy Ever. She Lost An Animal Friend Lately And I Pray She Will Find Her Beauty Again.
Made Popular On 1/19/18
Featured On 1/19/18
Chapters (1)