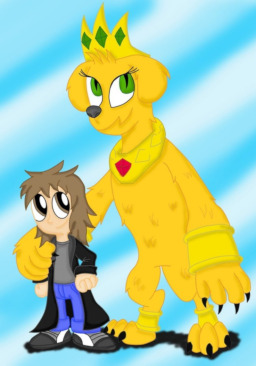 Fenriss, queen of the Diamond Dogs, has longed for a pup of her own but due to her royal duites she has never gotten around to having one. However one day she finds a small baby human, which she names Kiba, and is given the chance to finally have a pup of her own. Now follow as Kiba finds his place in the world.
cover art was graciously done by Alejin, and I can never thank him enough for it.
Edited by the amazing Helping Hoof.
Chapters (9)