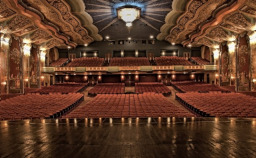 This story is a sequel to The Prisoner of Zebra
---
Things are looking up for Flash Sentry! While on leave from the Royal Guard, he's cast as the lead role in a production of The Life and Times of Flash Magnus. Finally, he doesn't have to worry about being sent into the literal jaws of danger for the good of Equestria. After facing murderous changelings, gnolls, and even a few dragons, all Flash has to worry about is remembering his lines.
But sometimes, bombing on stage can be murder.
Volume 5 of the Flash Sentry Papers.
Chapters (6)