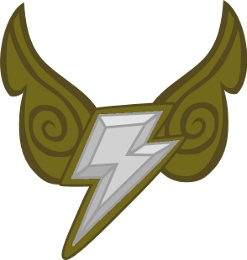 The end of every story is always a happy one. Whatever trouble has befallen the mane six is cleared up. Their friendship is only strengthened by their conflicts, and by the roll of the credits, there are no hard feelings. But sometimes that isn't true. Sometimes nothing is resolved, nothing is learned.
Following the events of The Mysterious Mare Do Well, Rainbow Dash finds her own masked feelings stopping her from learning her lesson. Her actions in the past week carry consequences, and soon she finds herself fleeing Ponyville to get away from her troubles. She seeks the counsel of Celestia and Luna themselves, the co-rulers of Equestria, to help ease her pain.
Not long afterwards, Ponyville is attacked by a mysterious new villain. Armed with a powerful trinket granting her the abilities of a unicorn, the white-haired pegasus known only as "Ultramare" has made it her goal to personally see the town in flames.
Chapters (5)