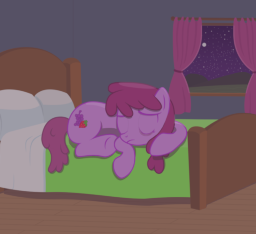 Source
This story is a sequel to Wishing You Were Somehow Here
---
When a normal person gets a fever, they usually just stay in bed and wait it out. When Anon gets a fever, it's a much more dire matter. On this fateful night, Berry Punch is faced with one of her worst nightmares coming true: Anon is sick. Her next actions are crucial and she has to focus, even if her mind is running on horrifying overdrive.
Art by Eighth.
WARNING: Contains discussions on the topics of sickness, sex, and death. Death tag included for terminal illnesses, but no death shown. Not a usual anonpencil comedy.
This story is part of the Berry Punch's Broken Love series, but you do not need to read the other parts to "enjoy" this one.
Chapters (1)