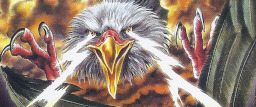 Source
Set in the Dragonfire 🐲 Enter the Dragon Hero🐲 universe.
---
Spin-off or a sidequel to Dragonfire: Enter the Dragon Hero.
Co-Author: Alphasteel
Editor: Needed
Proofreader: Needed
Captain Celaeno has suddenly vanished. Worried and somewhat lost without his captain, Pipsqueak makes it his mission to find and rescue his captain from a formidable force that will test his courage.
Chapters (7)