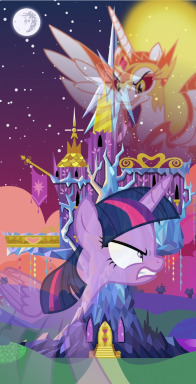 Reports of increased solar intensity come in from across Equestria and Celestia's power seems to be in a mysterious state of flux. Furthermore, there have been sightings of a new alicorn, covered in fire and bringing with it a wave of wanton destruction. How are these events connected and what is the secret of Equestria's past that now threatens to unravel the realm?
---
Image credits: Twilight, Daybreaker, Background
Story inspired by this image and caption.
Chapters (7)