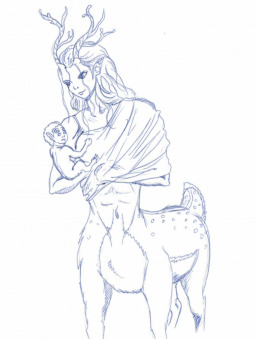 Persephone has never had an easy life. Chased from her childhood home she was forced onto the streets by a society that doesn't understand her. Stealing to survive she runs into more trouble than she should have taking a sandwich. In the ensuing chase she stumbles through a rift in space and time. Flung through the places between worlds she is changed till she finally comes to land in Equestria. There she will have to learn how to cope with the changes to her life.
Set prior to season 3 about two weeks after the invasion.
Violence tag for minor fighting and Death tag for nameless NPC that get killed.
Cover art done by a friend IRL. He is really awesome so if you wish to pass on comments I will be glad to do so.
Chapters (8)