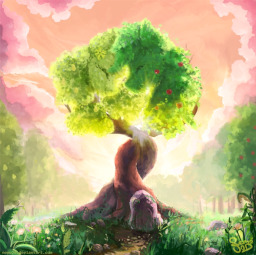 Source
Thanks to Seattle's Angels for their review of this story!
---
Winter is at it's apex in Ponyville, but the year is not long for the world. New Year's is in full swing at Sweet Apple Acres. Two spent nags, mugs of cider in their hooves, sit before a roaring fire and find that their score is not yet settled. In the fields, a quiet blanket of snow and an emotional rollercoaster await. It's time to step outside.
---
(The song featured in this tale, "What are you Doing New Year's Eve?" is a favorite holiday song of the author. It was written in 1947 by Frank Loesser, and popularized by the author's favorite voice in music, Ella Fitzgerald.)
Cover Art By: Nemo2D. Used c/o blanket permission.
Chapters (1)