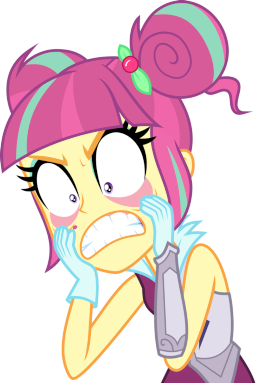 This story is a sequel to Sour Sweet, Sweet Gift
---
Sour Sweet has been making reaction videos on HoofTube which has been mostly successful so far, and she found a particular video that got a lot more hits than her other ones. However, the person who made the video who was being reacted to... didn't react well. And now he's made a 'roasting' video to Sour who doesn't really take it well...
Rage ensues.
---
Once again, inspired by the wonderful works of Nico-Stone Rupan. If you haven't read his work, go do it. He's written great Sour Sweet stories.
This fanfic was purely made for sh**s and giggles. Enjoy!
Chapters (1)