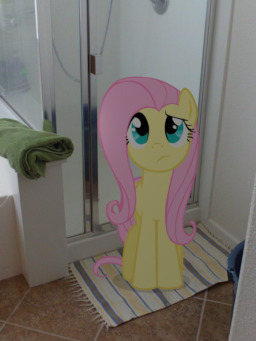 Crossover
Human
Sad
Slice of Life
---
After 15 years of the incident with Rainbow Dash, is it possible to have the same thing to happen twice? Well, it did, and Fluttershy is in for a ride of her life as she will have to re-live the years Dashie lived but in the, urrr, beautiful, island of England, Manchester.
Edit: I will update when I have time, but I'm busy with school work and my other books (or as you guys say "FanFics") so I'm sorry, but I will add more soon. Yes, that includes a new image cover that I made instead of getting off Google.
Note: this is my first "Fanfiction" and the first time I've written something book wise that wasn't school work wise so if ti's a wall of text or anything, then that's why. I'm just a noob to this. Also, the guy in this book/fanfic isn't a reactionist so is mostly okay with everything, yes, even a box that fell from the sky or a UFO sighting, he honestly wouldn't care but is also very curious about things out of the norm. He can and can't think big in situations he's never been in, depends if it's a game, real life or a maths quiz (which I wish him good luck in, he's terrible at maths.), I also count FanFictions as books.