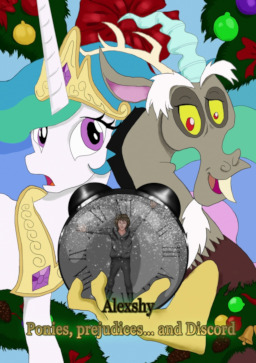 Source
Hearth's Warming is an amazing time of the year. But it may become also magically weird, when certain ponies (and not only) gather in one place. Add Discord and the boredom will flee. Mix! Shake! Repeat!!!
This story was inspired by one image, reposted on MLP forums, while foaling with friends and "playing snowballs". Here is the source: CLICKY
A comic one-shot, which could possibly take place in the continuity of The Guardian. Don't take it too seriously, have some Hearth's Warming fun.
The cover image is made by my good friend Wolfgrel aka Yoye Wolfgrel
Chapters (1)