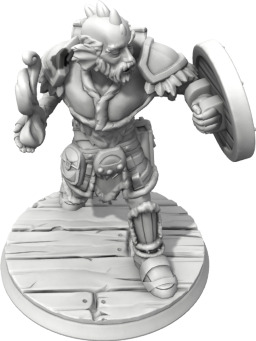 Source
A D&D gamer is sucked into the land of Equestria in the form of his favorite custom D&D character, with absolutely no understanding of why or how.
What will happen to our pseudo protagonist? Will he go feral from being hunted? Will he find allies? Even if he does, would they still accept him if they discover the cruelty of his homeworld? Will he manage to reach civilization before he starves or goes insane? Or did he already go insane thinking he was in the body of an RPG character? And most importantly, "Why can't I cast any flipping spells!?"
Let the torture story* begin...
And if it wasn't clear: this is a D&D crossover. (5e rules for all those rules lawyers out there. Corrective comments welcome!)
Warning: The teen rating is in place because of the presence of themes such as; survival and combat based gore (kept as mild as possible, not for thrills but present in the atmosphere of the story), light speaking of "war is ugly" gore and general misfortune, the potential for mildly adult language and comparable actions, as well as realistically less than responsible choices that would only work in fiction settings and require a developed sense of suspension of disbelief. (Think kids jumping off a bookcase because Peter Pan said they could fly on the TV.)

In short, this story has Gore and Violence tags up for fair warning of there presence, but it is not a Dark story.
Chapters (26)