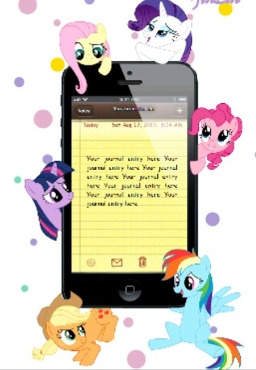 Welcome to Pinder!
The number one website for all your pony petting needs!
Meet new and interesting ponies with our app, Hook-up to pet and chat with this lovely CYOA adventure!
Pinder is not at fault if you end up sent to the moon, killed or exiled into an AU. Pinder does not promise you will meet true ponies of your dreams to pet, everyone is locked into a rating system, so you might end up on one star rather than our elite five star program.
---
Cover Art By Yinlin
Chapters (15)