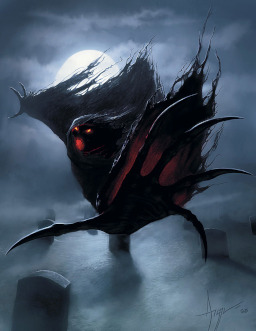 Video games are my passion. When I was offered a chance to test out some new "Chess Game" virtual reality simulator during its beta stages, how could I refuse? Go on adventures, explore new worlds and troll NPC's programmed with the most advanced AI available. It sounded like a dream come true.
Too bad I didn't read the fine print.
Chess Game of the Gods fic
Approved by Troutking
Contains a healthy amount of swearing and violence.
Chapters (36)