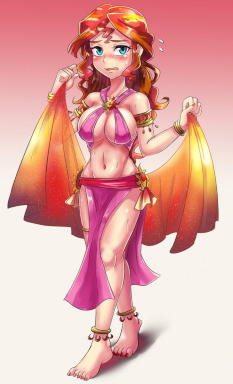 I DO NOT OWN Equestria Girls/MLP and Horizon in the Middle of Nowhere.
---
Set after Camp Everfree.
Sunset Shimmer still holds feelings for Flash Sentry even though they remain friends, she wants to tell him how she truly feels, but could never get the words out of her mouth whenever she tries talking to him. Pinkie had a brilliant idea to help Sunset confess her feelings in dancing and she knows the best dancer around from Japan and she has her own way to helping others.
Sunset is gonna have to prepare herself for this maybe her last chance of confessing her love to Flash Sentry and hope that this dancer will help burst her out of her shell.
FlashxSunset.
Chapters (1)