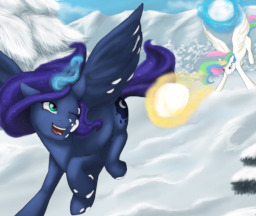 Source
Luna awakens from her morning slumber and finds Equestria on the brink of chaos. She races to do what she can to secure the safety of her subjects before going to her sister to alert the rest of the country.
...why does Celestia not seem to be taking this seriously?
Set shortly after the events of "Luna Eclipsed"
Chapters (1)