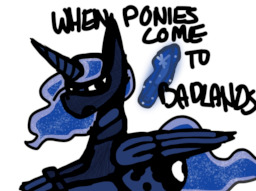 Waking up in an unknown place, the group of nine ponies must work for BLU to find their way back to Equestria. While facing their own demons, they battle human to get back home. Will they crumble under pressure?
Pinkie:
"You gonna add a party?"
Writer:
"No Pinkie. Well maybe."
Pinkie:
"You better!"
Chapters (6)