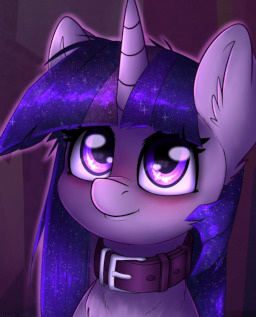 Source
Twilight Sparkle is a curious mare, always studying, always learning. As she gets older it is only natural that she becomes interested in sex and sexuality. To help her study the subject of pet play she approaches the wisest mare she knows, and one she trusts as much as she trusts her own family.
Princess Celestia
A note: The story was tagged as it is, after consulting with story approvers. There is no actual sexual contact in this story. Re-tagged with the new Fetish tag.
Featured! O Frabjous day! Calloh, callay!
Thank you very much for bringing a smile to an old pone's heart.
Chapters (1)