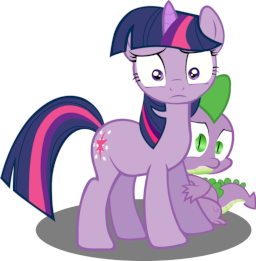 Source
Let's see. Gems? Check. Popcorn? Check. Twilight having a massive project that will keep her busy for hours? Check!
It looks like Spike is finally going to be able to give the library's dusty old television set some good use, what with the crate of old cartoons that came with it. But what's this? Why is Fluttershy on the cover of this one? And why does she have that look in her eyes...?
Shameless rip-off of Fluffershy, that, fortunately, comes with the blessing of Friendly Uncle.
Chapters (1)