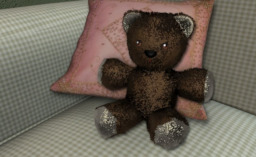 Source
This story is a sequel to Not So Sweet Sickness
---
Sour Sweet wants to find Smallfoot the perfect Christmas gift, but she doesn't know what to get her! Her girlfriend gives her the best gifts possible, and Sour wants to get her a gift that's just as great. The only question is... what?
Rated T only for some... suggestive moments.

Inspired by the works of Nico-Stone Rupan ,Nordryd, and people like you who have kept me going from day one.
Chapters (1)