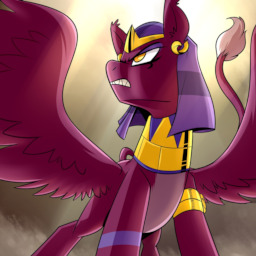 Source
Throughout the multiverse, sphinxes are enigmatic beings. Some are merely monsters with inscrutable motives, while others guide entire civilizations towards goals only they understand. No matter the world, a sphinx is a mystery given form, and Equestria is no different.
Of course, some mysteries have more satisfying solutions than others.
Now available in video form thanks to Spore Harvest.
Thanks to SirNotAppearingInThisFic and Bugsydor for editing and general helpful bickering.
Chapters (1)