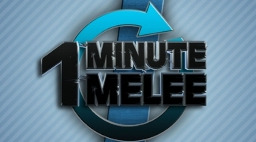 Rainbow Dash, Canterlot High's Colorful Speedy Wondercolt and the Element of Loyalty. Jet, the Speeder of Fairy Tail and Proud Member of Team Shadow Gear. Two super fast people are going fight for 60 seconds to see which of them is truly the fastest and who is the most Awesomeness!
Equestria Girls vs Fairy Tail
I do NOT own Screwattack and MLP.
Chapters (1)