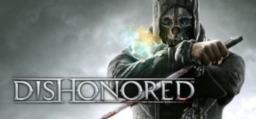 Have you ever been framed of something that you never done, or was forced into a life that made it difficult to spill no blood no matter the rage you felt. John Mavericks, descendent of Corvo, the Anonymous Watcher, was lost in his home city with the government trying to clam his life. He evades them as long as he could until his luck ran out when he was 'killed' after completing a task after taking down politicians that helped kill hundreds in the four years he was on the run.
Now in Equestria, he fights to protect those he holds close and became less naive as he finds that killing no one... isn't always an option. With his blade stained with blood and an obligation to protect, he knows when one option is the only option.
The Outsider, however, has taken an interest in him like he hasn't shown to others... even if he's still a pain in the ass. He has big plans for John... if he passes his test.
Chapters (13)