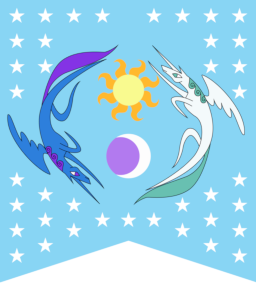 In the wake of the Friendship Journal debacle, Princess Twilight Sparkle receives an unexpected visitor in the form of a scarred war veteran. He has a story to share with her, one which will give both insight into the nature of good, evil, and gratitude.
War is a dread and terrible thing, and those that suffer through it emerge changed. But the grimness of war is not the end.
---
Dedicated to those who have served and continue to serve in the Armed Forces. For any veterans living with trauma, I've placed a link here for the veteran helpline. There is no shame in needing to talk to someone.
---
My Little Pony and its contents are the property of Hasbro, Inc. and its affiliates. Please support the official release.
Chapters (1)